As we recover from the housing crisis, real estate prices are steadily climbing, and are now reaching record highs. The primary reason why price increases haven't leveled off yet is because the construction industry is still recovering from the previous recession. When the housing crisis hit, many construction companies were forced to either scale back, or go out of business.
Here in Bozeman, Montana, we saw how the recession devastated construction companies in the local area. The number of new single family houses built dropped dramatically in 2011. While construction has started to make a comeback since then, it still hasn't kept up with the rising housing demand. Because our local construction companies are mostly composed of small builders, our real estate market has a bottleneck with how quickly Bozeman builders can bring houses to market.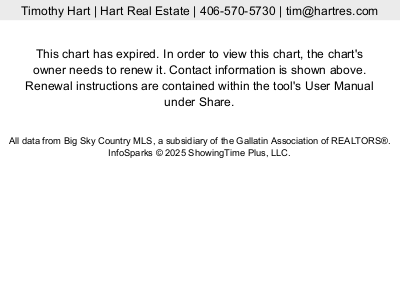 Shortage of Land Use Permits
Another issue that we face is the shortage of land use permits being granted. While the city issued 793 residential building permits, only 432 land use permits were granted by the county last year. This constraint in land permits contributes to the $35,486 average lot price increase in Gallatin County from 2012 to 2015. Currently, the city is working on expanding sewer capacity south of Montana State University to support the infrastructure for more land to build on. However, it's still unclear whether there will be enough subdivisions to support our rapid population growth.   
Explosive Population Growth
As you may have noticed, Bozeman has become a popular place to live. Our University has had record enrollment for 12 out of the past 14 years, successful companies such as Oracle, Wisetail, Elixiter, Zoot Enterprises, and Simms are growing their business in Bozeman, and more and more people are moving here every year for our unique Bozeman lifestyle. This small-town has doubled its population over 25 years, with an annual 2.8 percent average population growth since 1990.
The Result
Verifying the fundamentals of supply and demand, our tight inventory of houses, coupled with a drastic increase in housing demand, are causing prices to soar. Since our market low in September of 2010, the average annual median price for single family homes within Bozeman city limits has climbed by 51.6%, and 42.5% in Belgrade as of December 2016.    
Over a shorter time frame from 2016 to 2017, the median sales price for single family homes in the Bozeman area increased 7.1% from $371,450 with 56 sales to $398,000 with 67 sales in the month of January. For Belgrade, the median sales price for single family homes increased 12.2% from $227,277 with 14 sales to $255,000 with 17 sales in the month of January. 
 A Seller's Market
With this growing demand, our real estate market has been leaning heavily toward the seller's advantage. By looking at the months of supply, you can see how the available inventory has steadily declined over the past 5 years in the Bozeman area and Belgrade.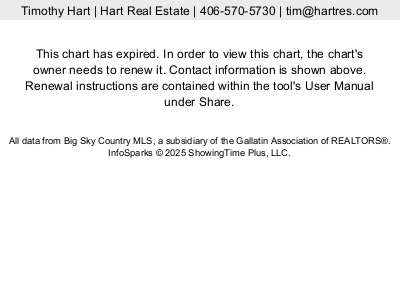 The National Trend
This housing shortage is not just limited to the local area either. As the millennial generation comes of age to buy a home, the construction industry is struggling to keep up with demand. The National Association of REALTORSâ estimated that the real estate market is undersupplied by roughly 3 million units.
---
By keeping up-to-date with market trends and economic conditions, both buyers and sellers can prepare themselves for the up-coming market, and make the best economic and personal decisions. 

For a free home consultation, call Lori Hart at (406) 599-6961